This artilce is guest written by Eva and Mike from Gonaturemarket as a part of their ongoing "Sustainability trip in Sweden". Check out their article about us!
Ödevata Countryside Hotels is a resort located in the middle of nature. Guests can hike, bike, swim, play sports and much more. Ödevata has been praised by the municipality and local news for its proactive attitude in developing projects towards achieving ecotourism. So, let's take a look at its journey becoming one of successful ecotourism examples globally.
Being surrounded by lakes and forests make Ödevata Countryside Hotels a naturally great ecotourism destination. However, Ödevata wasn't always like this. In fact it took several years of hard work and dedication to achieve today's result.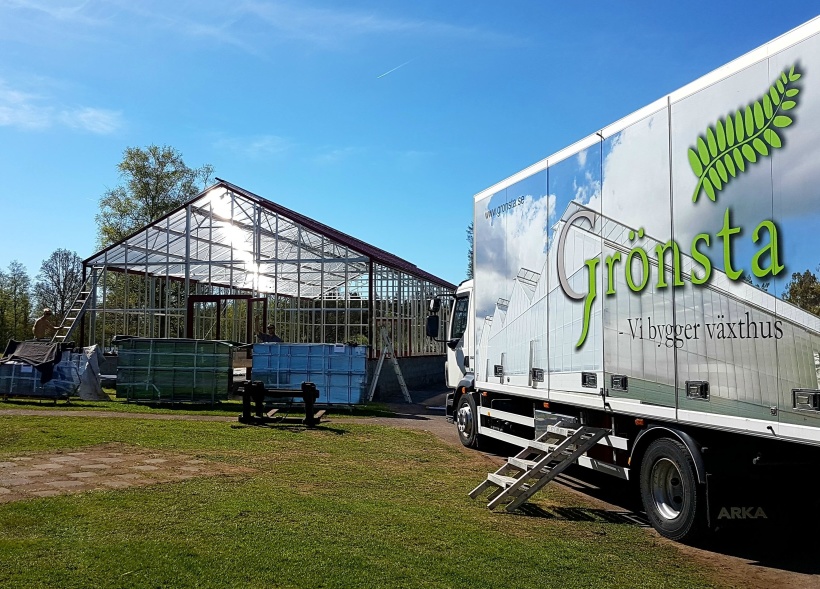 Ödevata was originally self-sustained working farm for convicted criminals of lesser crimes. It was left abandoned for nine years before the current owners, Malin and Magnus, took over in 2006. Malin and Magnus then turned the place into a countryside hotel and activities farm.
More and more guests came to Ödevata for its beautiful location and the many activities offered. As more guests came, they realized that their impact on the environment is quite significant. They want the future generations to be able to enjoy the wonderful Ödevata nature too. Therefore, they needed to move towards ecotourism and fast as well.
Soon Ödevata began developing eco projects to increase self-sustainability and reduce their carbon footprint together with their guests. They aim to offer long-term solutions and attractive economic incentives for enhancing biocultural diversity and help protect our natural environment.
Like what you are reading?
Why not book your next holiday at Ödevata Countryside Hotels!
We have cottages/cabins, conference facilities and a B&B hotel in the middle of nature. Easy access to fishing, outdoor activities, hiking trails, biking routes, canoes, sauna and much more!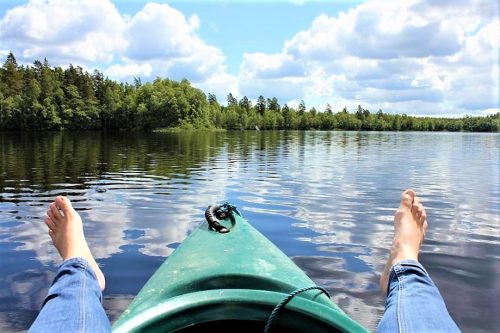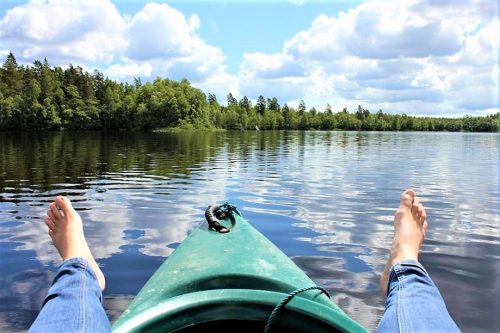 First ecotourism project: Biochar heating system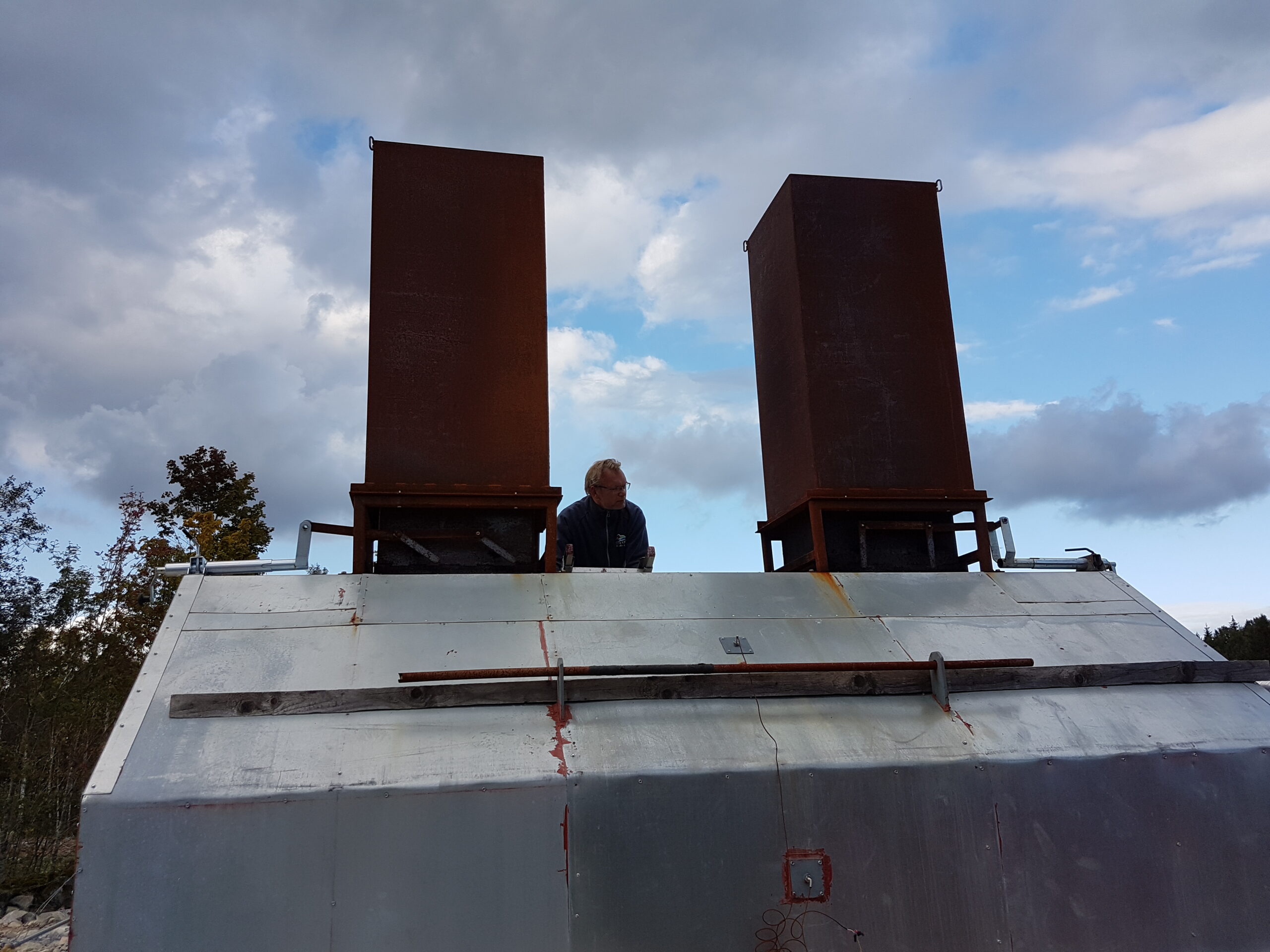 They knew the method they used to heat the hotel could be more energy efficient and eco-friendly. A solution came to them when one of their friends talked about investing in a biochar project.
Simply put, biochar is a soil amendment, it can increase food security in areas with less ideal conditions. It also traps the carbon, so the nutrients wouldn't leach into groundwater and cause pollution.
As well as, the carbon monoxide from making biochar can be used as an energy source. In their case, they redirected the carbon monoxide into another chamber and burn it to provide heating.
They also sprinkle some into the farm animals' food, as carbon is good for their health.
So, they began investing in their first eco project building a biochar heating system. This allowed them to farm again after so many years. The vegetables and fruits harvested are later served for breakfast. You can read in depth about biochar and how it works in their other article.
Their latest project: Aquaponics system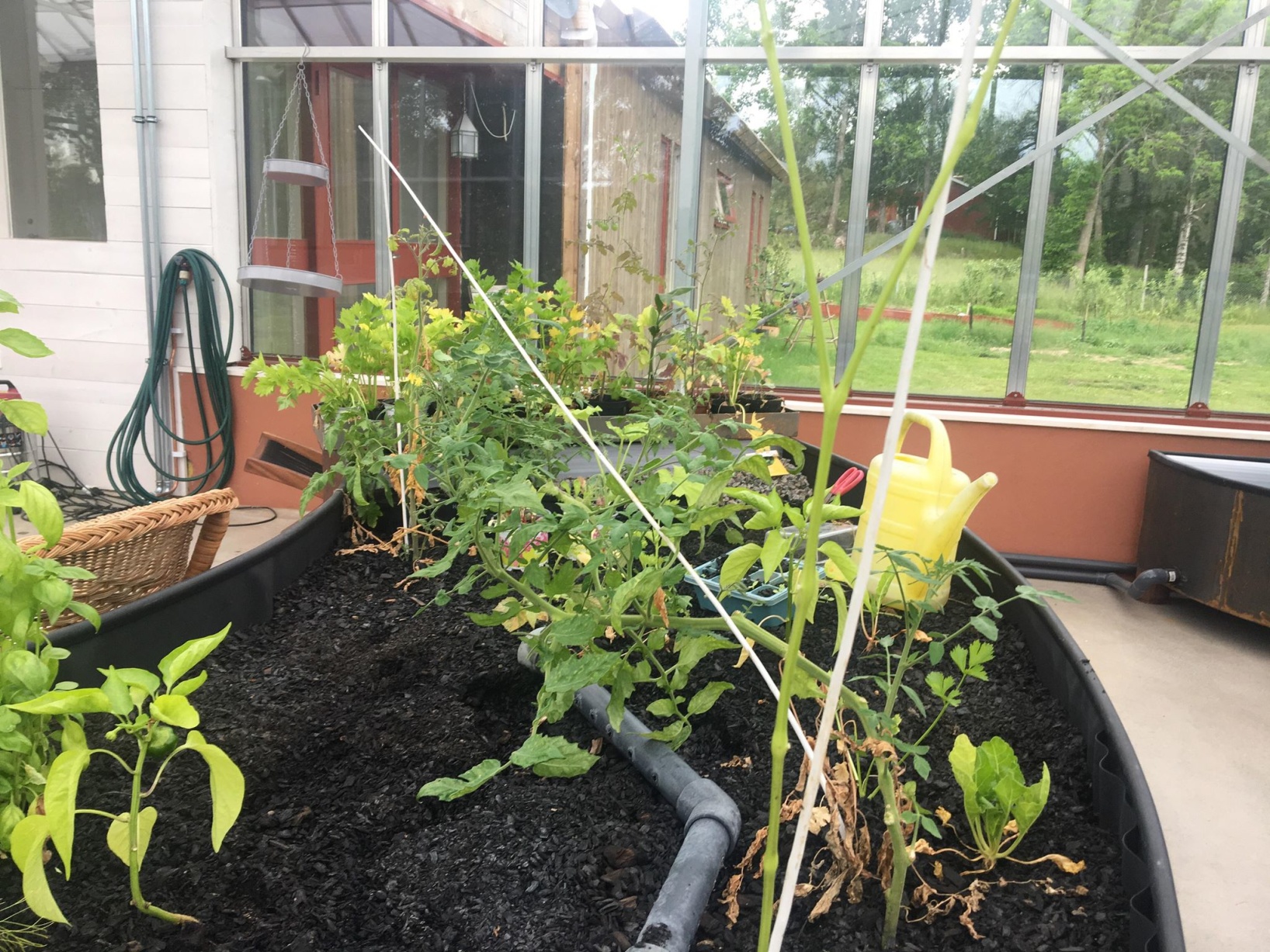 They have built an aquaponic system recently in 2019 in an isolated greenhouse or conservatory, that works perfectly. In a nutshell, aquaponics is a closed system where the fish in the tank fertilizes the floating plants and the plants then purify the water for the fish. You can read in depth about it in their other article.
They grow a lot of food in the same water and it doesn't release any nutrition at all, which might be harmful to the nature.
Now they want to expand the system and combine with other systems. As well as, use biochar in the plant beds, since biochar is a much more durable material than gravel. With the added biochar, they believe that the biofilter will become more efficient in the summer.
Promoting outdoor activities in nature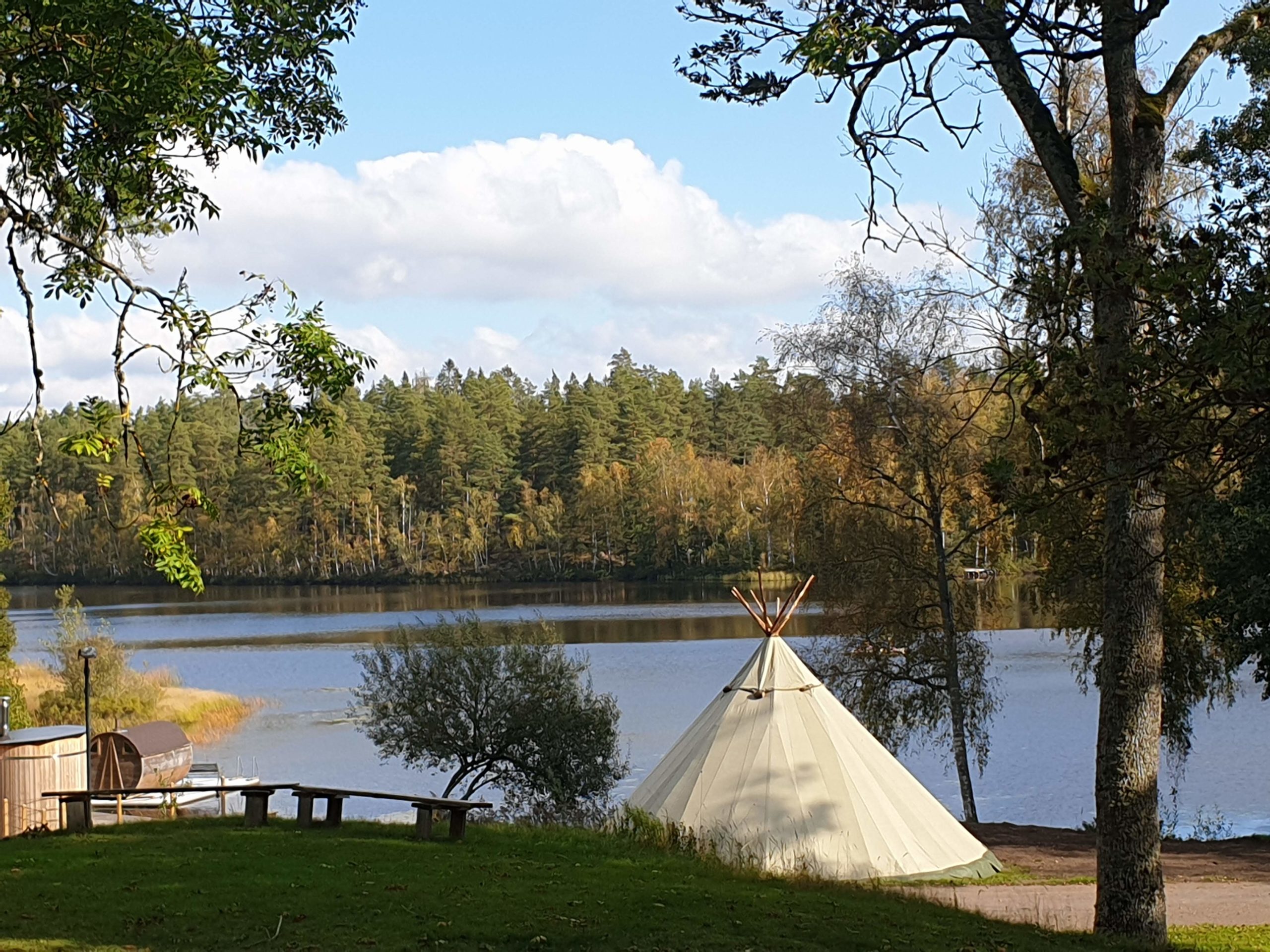 Ödevata is located between two lakes and is surrounded by forests. Taking full advantage, Malin and Magnus have developed many outdoor nature activities. Such as, hiking between the tall trees, canoeing in the calm lakes and cycling on long routes to other towns.
As well as, you can enjoy a relaxing fishing trip, experience outdoor cooking and unwind in the floating wood burning sauna on the lake.
Many guests prefer the long hike to clear their mind and focus on the moment. They discover beautiful views hidden deep in the forest; such scenery doesn't exist at mass tourism places.
All the activities have none to extremely little effect on the environment. Malin and Magnus also informs their guests about their "zero waste" philosophy. So far, guests have been proactive minimizing their impact.
Some of the returning guests have taken this philosophy back home and said that they are glad they took an ecotourism trip to Ödevata. Otherwise, they aren't aware of their impact on their surroundings.
Ödevata: A leader in ecotourism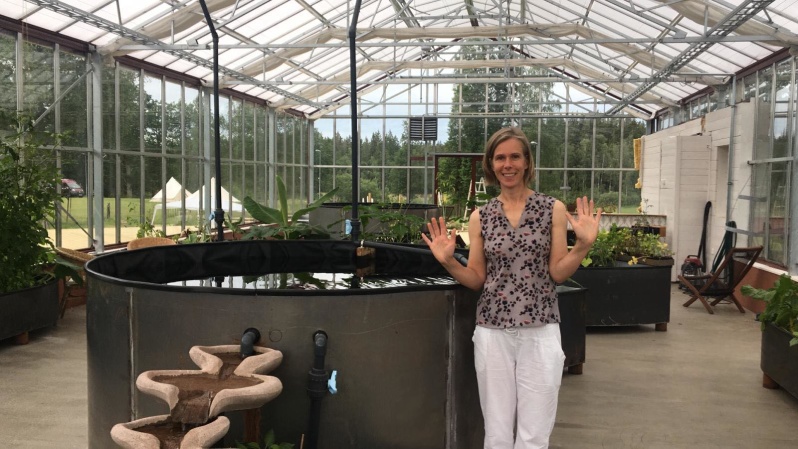 Many have the misunderstanding that going on an eco-holiday meant they had to sacrifice some levels of comfort. Ödevata Countryside Hotels' mission became providing the best environment for the guests, but at the same time preserve the nature.
They started small by limiting their use of non-renewable resources and later work with the guests to develop sustainable and eco-tourism.
To achieve ecotourism, both the destination and the travelers have to come together. Ödevata has shown us how every little step matter, and how anyone can become eco-friendly with the right attitude.