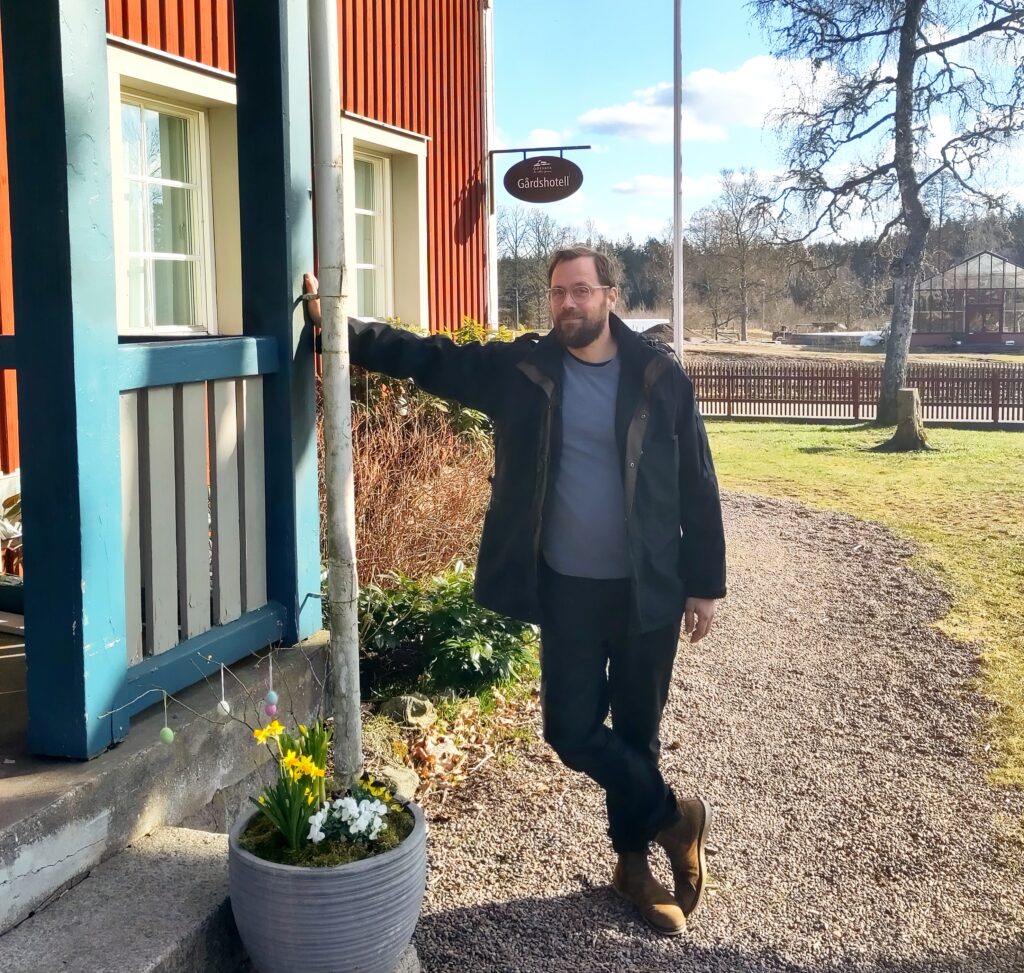 Carl-Johan tells his story about how he ended up at Ödevata
Ödevata's countryside hotel operations have been run by Malin and Magnus for 18 years. In order to continue their many environmental projects with the goal of "saving the world", they have now hired me, who will gradually take over the responsibility for the hotel operations.
After years of working seasonal jobs to support my exploration of the world, I studied at a
business school focusing on hospitality in Switzerland. This was followed by a period of work in various roles at 5-star hotels in Spain, Canada, Scotland and Denmark. The last hotel I worked at was the (then) Hilton Copenhagen Airport in Copenhagen. I was there for five years as a front desk supervisor, senior event consultant, and duty manager.
I learned a lot and had a fun time, but I never really felt at home in the polished and superficial world. That's why I resigned in 2017 and bought a sailboat to sail around the world. I then had no experience in sailing, but was more or less convinced that it would be doable anyway. After three and a half years, I could proudly call myself a world sailor.
During the journey, I had reflected a lot on how I wanted to live my life going forward. I wanted to live in the countryside, do something that felt meaningful and definitely not returning to the big hotel chains. So when I disembarked, I bought a cottage two miles south of Emmaboda to get close to nature. The cottage lacked both a toilet and a shower, so when my family came to visit me, they wanted to find a nearby hotel.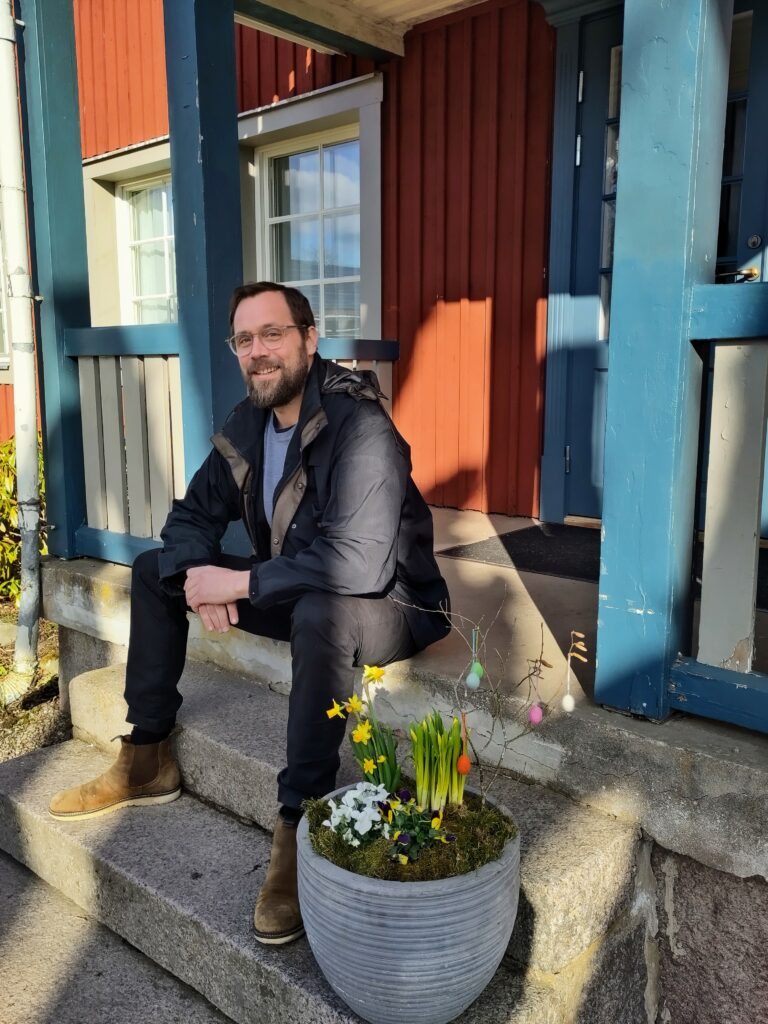 We decided to stay at Ödevata, a place both my family and I were very fond of. I remember that after speaking with Malin, I felt that I somehow wanted to get involved in their projects. However, it was not the right time. Instead, I took a job at the second-hand shop in "Möjligheternas Hus" in Emmaboda, it attracted me because of their work with recycling and integration. I really enjoyed the job and the lovely colleagues there. Then Malin appeared in the store one day and told us that they were looking for someone who wanted to take over the responsibility for their guest hotel. I took the opportunity right away.
Having the chance to work for a better environment together with Malin, Magnus, and the lovely gang at Ödevata feels really meaningful. Ödevata's overall goal is to "save the world" by informing and inspiring guests and stakeholders about how to live more sustainably. It creates a ripple effect when our guests take our message and the new knowledge they gained with them home, which can in turn inspire others. An example of this is an event called Biokol-Valborg (in Swedish) which has now spread beyond Sweden's borders.
I invite everyone to visit us this Walborg so that we can learn from each other and together pull our weight for a better world. If you visit us then, you are also supporting Ukrainians in Sweden.