We, Magnus and Malin, live here on the farm in Ödevata and are next door to nature and our guests.
Nature, sustainability and our guests are what we are passionate about.
We want to share this fantastic place with you and therefore we offer holiday accommodation in our country hotel and cabins.
New from 2021
Personal service is important to us at Ödevata. In 2021, we want to invest even more in our overnight guests. This means, among other things, that fishing and other activities will only be able to be booked in connection with overnight stays.
If you want to fish, rent a boat or canoe without spending the night, we refer to Emmaboda municipality's website (Swedish). There you will find information about the different fisheries and conservation areas in the municipality. For paddling in "Lyckebyån", we refer to KanotLyckeByån (Swedish).
Ödevata Gårdshotell (Countryside Hotel)
Ödevata 104, SE – 361 92 Emmaboda
GPS coordinates: 56.62237°N 15.67065°E
Tel: +46 47 150 430
E-mail: info@odevata.se

Ödevata Country Hotel is open all year round.
You can easily book your room(s) online on our website. It is also possible to send an email or call us and we will book your stay in Ödevata for you.
We are happy to have you as our guest, so do not hesitate to contact us if you have questions or concerns!
Check in
Call us when you arrive to check in. Use the telephones set up at the hotel entrance and outside the reception.
We live and work here on the farm and are probably nearby; perhaps in one of the houses, in the garden, in the glass house, in the workshop or in the office (located in the reception building behind the hotel).
In case of late check-in – call us and let us know approximately when you will arrive.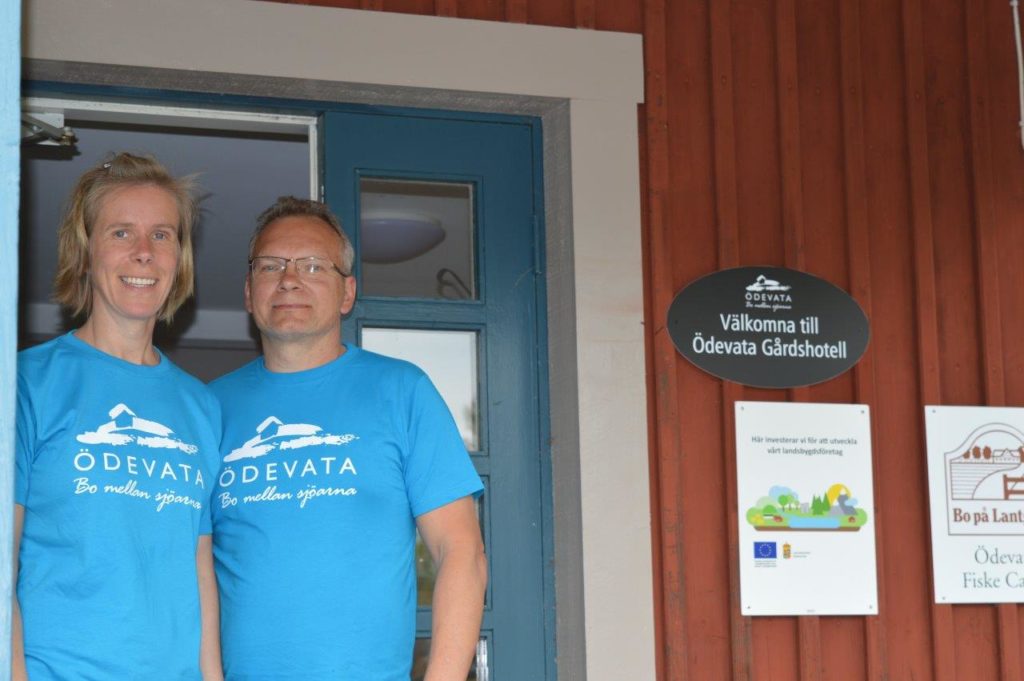 Ödevata Gårdshotell
Ödevata 104
SE – 361 92  EMMABODA
Tel: +46 47 150 430
E-mail: info@odevata.se Copyright © 2023 Ödevata Gårdshotell