Ödevata Country Hotel: Rural charm with a personal twist
Welcome to the heart of Ödevata. Our country hotel is wonderfully located in the middle of the farm and offers a wide view over the lakescape from several sides. Here you will find the perfect place for relaxing days and restful nights. You can even rent the whole hotel for your group, or conference occasions. The hotel can host up to 25 people at once.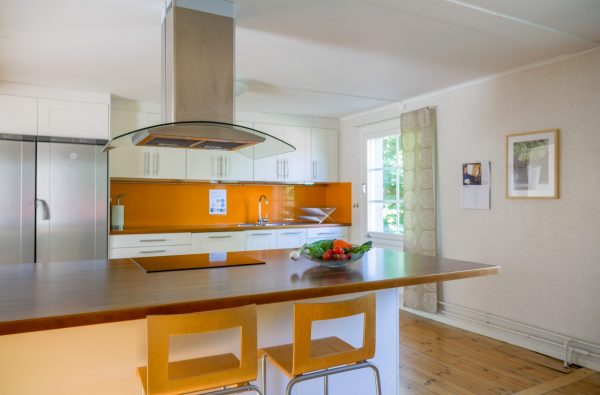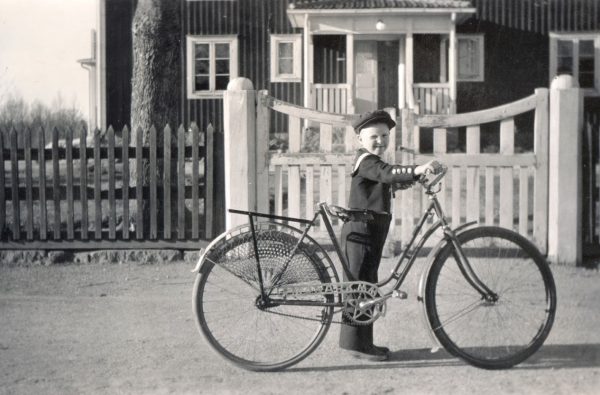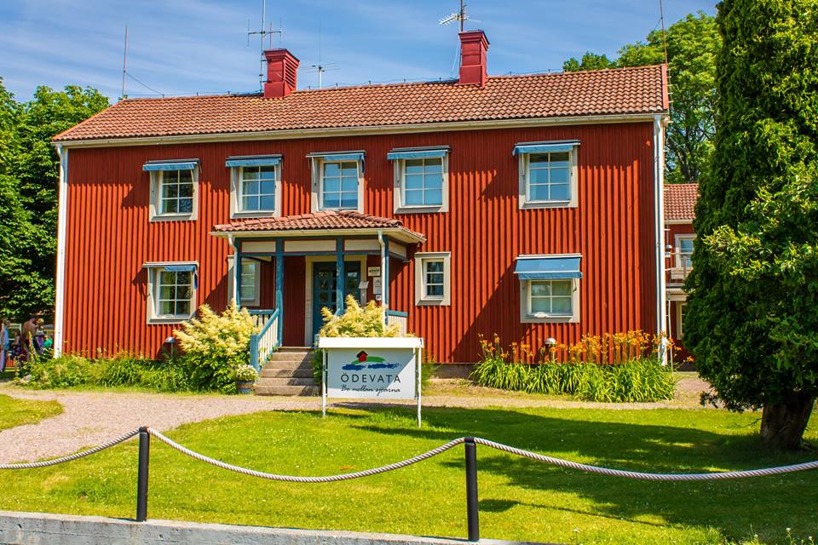 Ödevata country hotel is Småland for real. The "Faluröd" manor house (now the country hotel) with stunning white knots is uniquely situated by a forest lake in Småland. We maintain a very high standard in all hotel rooms and other facilities. Stay in one of our completely renovated 12 country style hotel rooms. All rooms, ensuites, have their own bathroom and comfortable box-spring beds for a good night's sleep. The hotel has two self-catering kitchens, meeting rooms, two balconies and several patios for a relaxing holiday.
New 2021 – we have set up and installed TVs with Chromecast in every room.
In 2020, we got fiber to Ödevata, there is now stable wifi in every room and everywhere else on the farm.
The 12 hotel rooms are divided into 4 family rooms, 6 double rooms and 2 single rooms. A total of 23 single beds plus extra beds.
Booking a room in the country hotel:
When you arrive, your bed will be made and there will be fresh towels in the room. Breakfast is included, and we thoroughly clean the room after each departure. You have access to a well-equipped communal self-catering kitchen for cooking. In the kitchens, there is always a jar of brewed coffee and tea bags so you can make yourself a cup when you arrive. Now, there is also TV in every room with Chromecast.
If you want room cleaning during your stay, please notify us.
More info:
Cots are available. 
You can also choose to book your room without breakfast, and we will of course deduct the cost of the breakfast, which is SEK 75 / person and SEK 50 / child up to 12 years old.
Feel free to book directly here on our website, by calling us on +46 (0) 471-504 30, or sending an email to info@odevata.se.
Traveling with dog/pet:
If you are traveling with pets, then it is perfect to stay with us. IMPORTANT: You need to notify us beforehand. Write in the message box when booking online on our website. The cost is SEK 100 per pet per night.
Do you want to rent the whole country hotel to yourself with your family or group over the holidays? Click here to learn more about renting the entire hotel!
12 rooms
Every room has a bathroom
Breakfast is included
The hotel has two floors
Self-catering kitchen on each floor
TV in all rooms have Chromecast
Free stable Wifi in all rooms
Dogs/Cats/Pets:
Pets are welcome at an additional cost
Tip:
Rent the entire hotel for your family, friends or your company/organization.
Prices:
Single room: from SEK 1140 / night
Double room: from SEK 1340 / night
Family room: SEK 1690 / night
Prices incl. breakfast
High season:
During high season, price increases occur.
Coming by bike / motorcycle?
You can lock your bike / motorcycle indoors
Possibility to wash and dry your clothes
Possibility to rinse off your bike / motorcycle
We also have a large free, quiet and relatively safe asphalt parking for smaller and larger vehicles
It is a paved road all the way here, any type of vehicle could drive on it
Individual bookings can only be made by e-mail or using the form
At the moment we are only accepting group bookings for next year. Would you like to book the whole hotel? Please send us an e-mail (info@odevata.se)! Unfortunately, this means that we have to temporarily close the online booking while we sort out the group bookings. However, you can send an email (info@odevata.se) to us or use the form here for individual bookings. We apologize for the inconvenience. Ödevata Gårdshotell
Ödevata 104
SE – 361 92  EMMABODA
Tel: +46 47 150 430
E-mail: info@odevata.se
Copyright © 2023 Ödevata Gårdshotell