An oasis in the middle of Småland since 1880
Ödevata Countryside Hotel
We are a countryside farm resort focusing on sustainability, a holiday destination where you get to know nature, each other and yourself. With care and commitment, we aim to become the place for climate-positive experiences.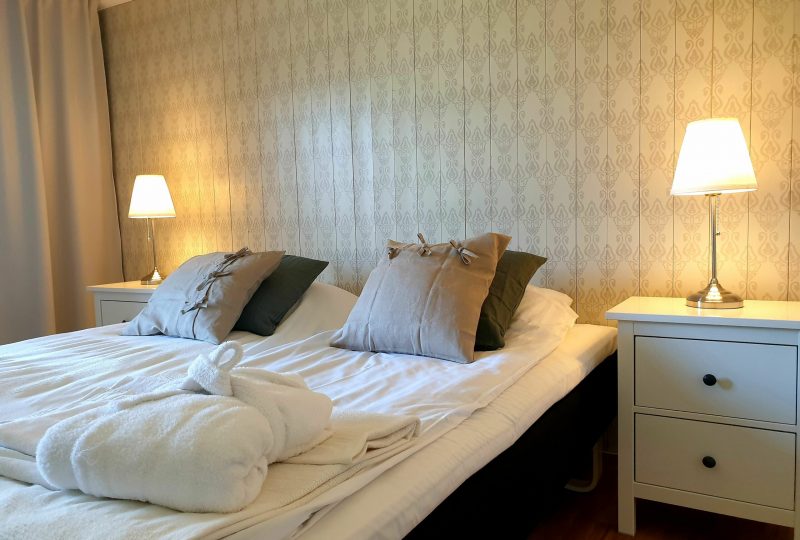 Are you looking for a remarkable experience? To stay comfortably with fun activities nearby? Then look no further! Explore our packages and find your pick. Welcome!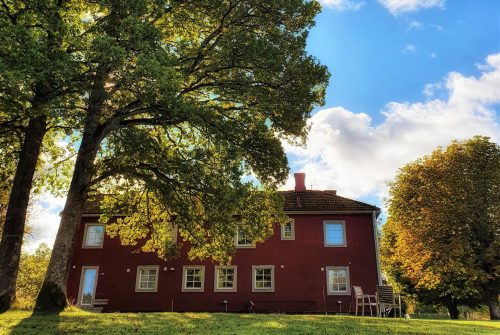 Stay comfortably and enjoy a good night's sleep in Ödevata country hotel. Tasteful and rustic ensuite hotel rooms with comfortable beds.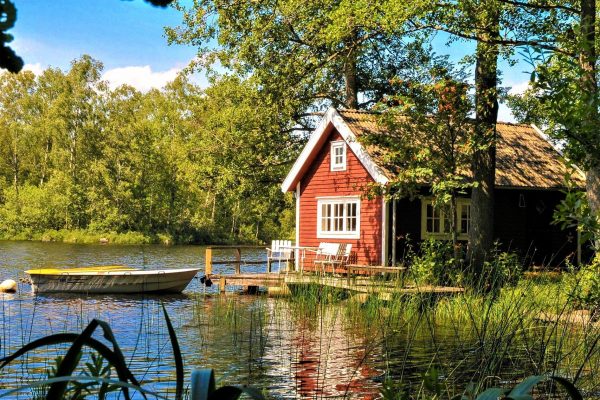 Glittering lake at the door step, enchanting green forests, large private garden and beautiful cabins. Rent your very own cabin for an unforgettable holiday.
Conferences & Study Visits
Ödevata Countryside Hotel is a place where guests can meet and get to know nature, each other and themselves. The scenic isolated environment is the magical touch for you and your group: The conference will be more personal, but above all an undisturbed and inspiring experience. Take advantage of various kick-off activities and strengthen the team spirit within your company, team or association.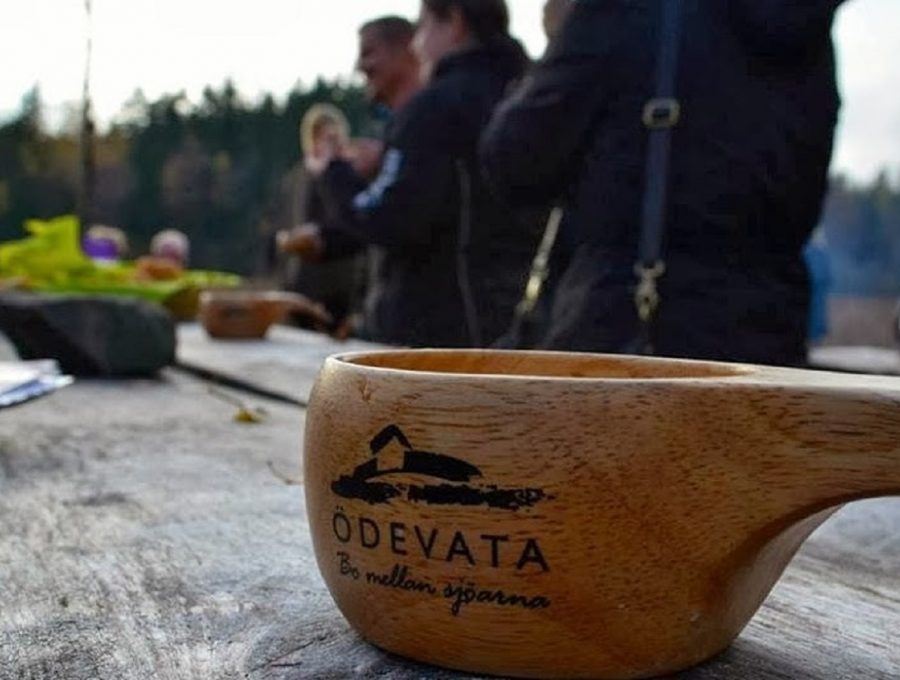 Conference in the spirit of sustainability
Create the best conference conditions for your company and your employees! Ödevata offers two sustainable conference packages. Both include overnight stays.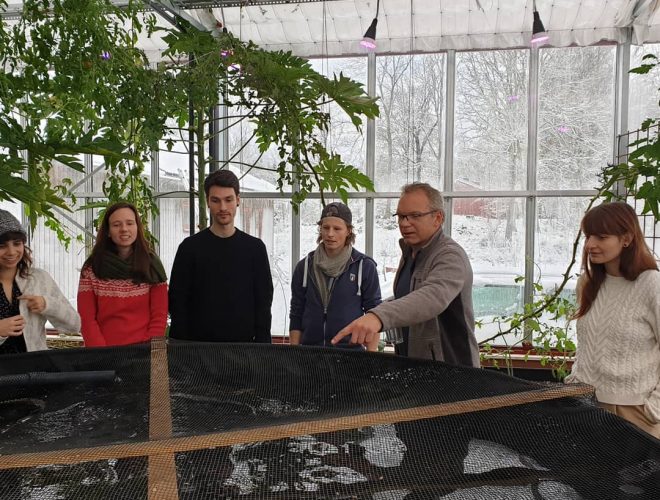 Walk the walk - inspiring study visit
Gain strength, knowledge and inspiration for your sustainability work. See how Ödevata not only talk the talk, but also walk the walk.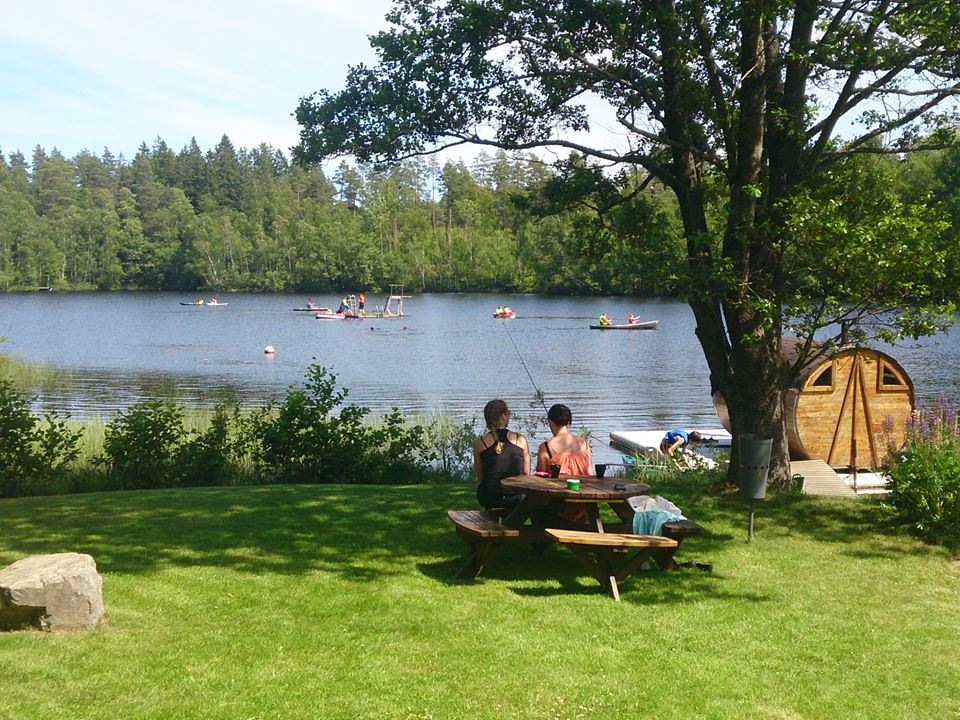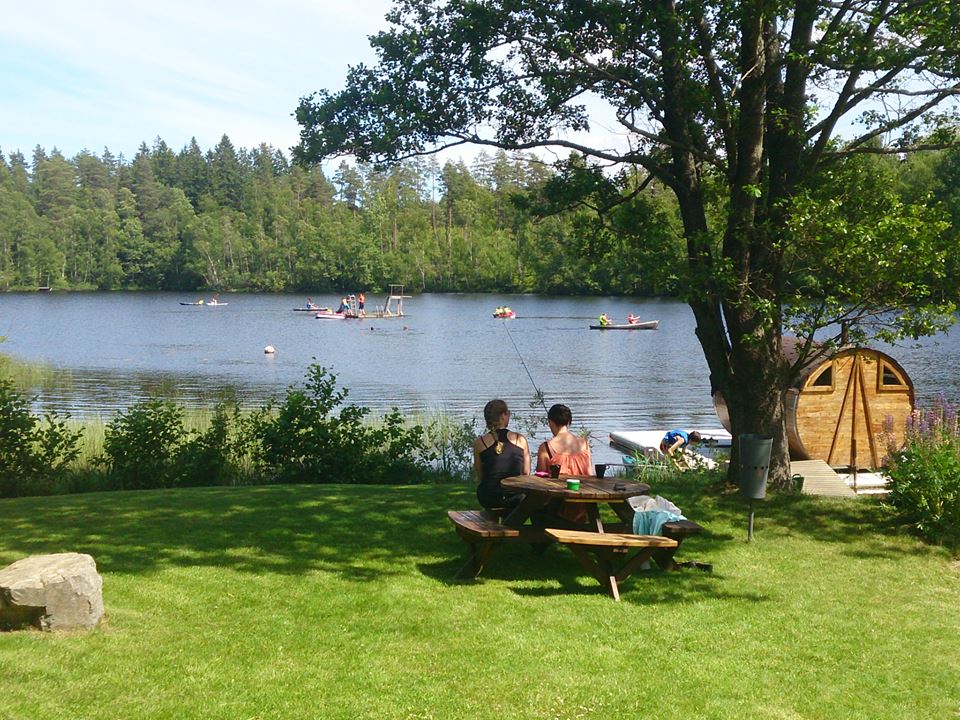 Ödevata is a paradise for all kinds of groups. Ödevata is an inclusive and beautiful place with a great feeling of freedom for everyone.
Curious about activities in nature or the rich regional culture? Ödevata is an experience farm resort with wonderful nature nearby and close to Småland's main sights! Adventure is never far away for those who love the wilderness. Even the culture enthusiasts will find hidden gems between the forests and lakes.
The leading philosophy in Ödevata's development is establishing sustainable lifestyle and tourism.
We, Malin and Magnus, are passionate about change. We strive to become the most sustainable tourist destination in Sweden, even perhaps in the whole world. As well as, we aim to be climate-positive. We want to contribute to a stable climate, not just adapt to it.
That is why we and you are not just spending the night under the beautiful night sky surrounded by tranquil nature. We are a positive force. With our business, we want to be involved and save the world.
We want to show that it is easy and fun to take responsibility. We wish to share our journey, so that everyone can be inspired and use what we have learned.
We simply want Ödevata to show the way.
Welcome!
Tel: +46 (0)471-50430 | Email: info@odevata.se
Ödevata Gårdshotell
Ödevata 104
SE – 361 92 EMMABODA Ödevata Gårdshotell
Ödevata 104
SE – 361 92  EMMABODA
Tel: +46 47 150 430
E-mail: info@odevata.se
Copyright © 2023 Ödevata Gårdshotell