Eating well and enjoying life is important to us at Ödevata
Our breakfast offers great variety and gives a good start to the day. Much comes from our aquaponics cultivation, our own garden and our fine chickens. When we succeed with our cultivation, home-grown bananas are on the menu!
During other meal times, you, as our guest, can experience our amazing outdoor guest kitchen in the courtyard  and our barbecue areas will be available too. In other words, we offer you the opportunity of enjoying the food that is important to you, at a time that suits you and in the place you want.
Do you like to grill?
Try our exciting biocharcoal grills! We are happy to tell you how they work and why you would be doing the environment a favor.

Do not let the weather affect you. We have a tipi, a large tent, with a fireplace for easy grilling and a smaller barbecue hut that all guests can use.
There are also barbecue areas by the docks and bathing area.
We care much about fire safety and want everybody to grill and light campfires in the places we specify and not out in the nature, not matter the weather or season.
Time to grocery shop or go to a restaurant?
In 8 minutes by car, you will reach the nearest grocery store.
By bike you will reach the store after 35 minutes on a winding beautiful Småland road.
Glasriket, or The Kingdom of Crystal, has many good restaurants. You can get there by car in minutes.
Systembolag, or the liqueur store, is located in Emmaboda for those who wish to buy alcoholic drinks.
All guests are welcome to visit the Conservatory of the Future, which is an isolated greenhouse with an aquaponics cultivation system. The kitchen garden also welcomes visitors. And if you're wondering – the farm animals will be sad if you do not visit them and give them some attention!
We also offer an exclusive dining experience, including a dish with our home-grown Ödevata fish to conference groups that book our conference package EXECUTIVE.
Ödevata offers you as an overnight guest several different types of activities. You are more than welcome to book them, at check-in, via phone or email, and on our website, in connection with your room booking.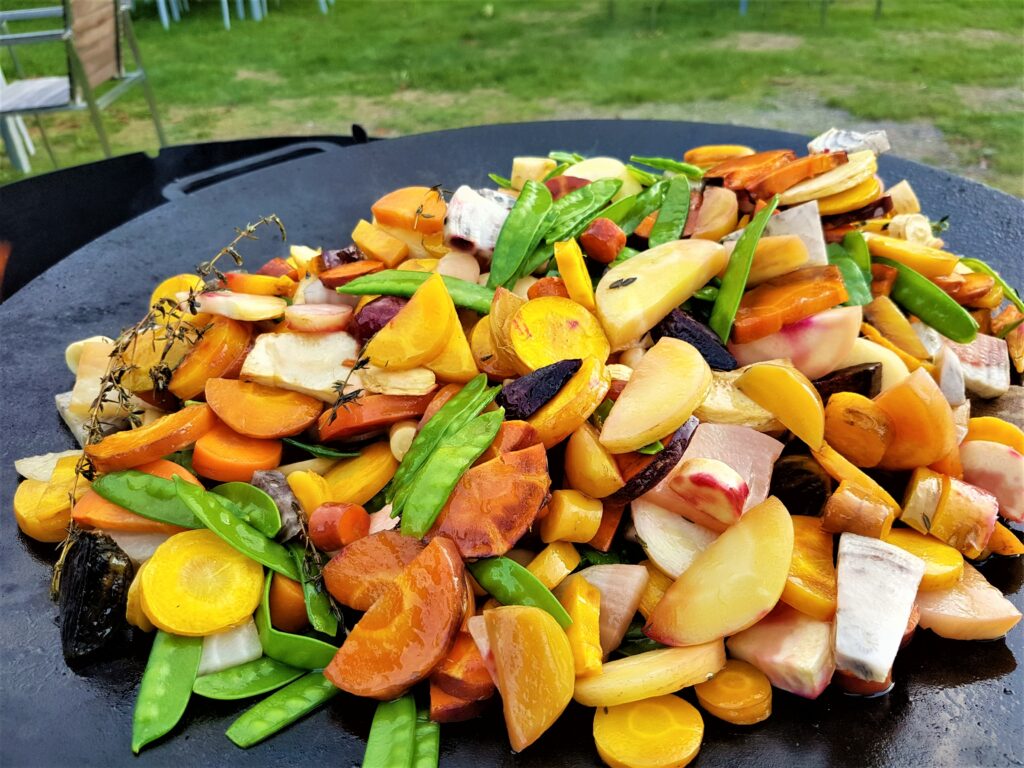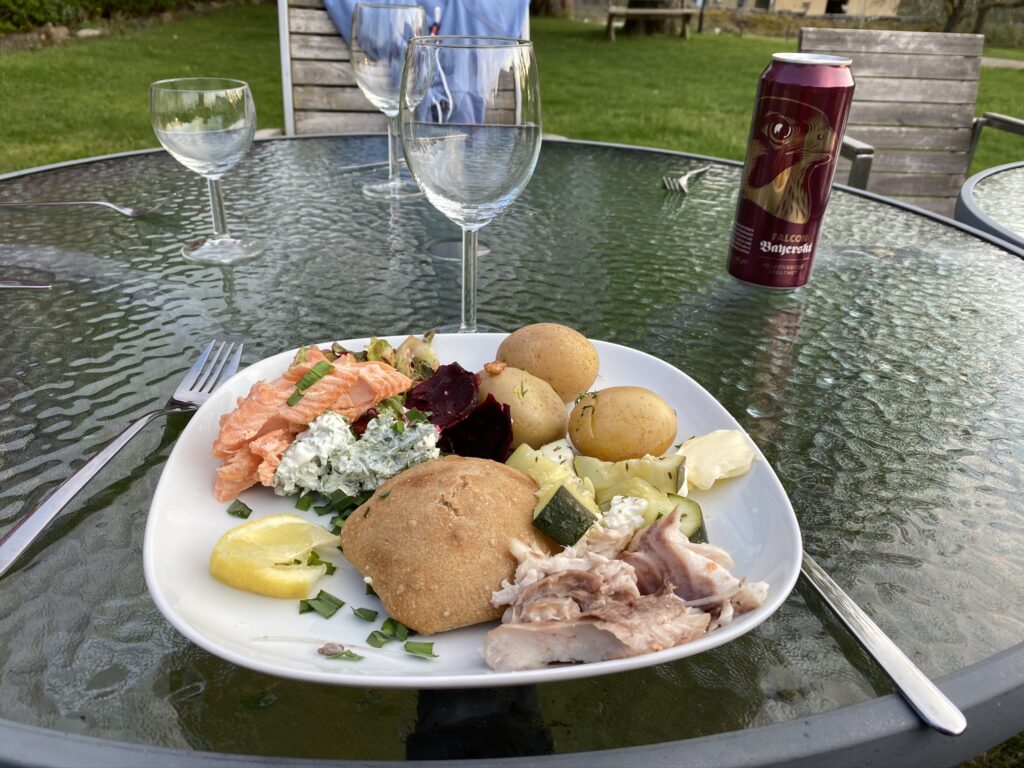 Ödevata's farm grows some vegetables and fruits and we sell them when we have more than what the hotel's breakfast guests, ourselves and our permanent tenants here on the farm could eat.
Our farm has fresh eggs, fish, vegetables, honey and apple juice. Feel free to ask us about it.
You can easily find eggs, juice and honey in the fridge in the hall next to the breakfast room. You pay with Swish, or let us know what you have taken and we will put it on your bill.
Supermarkets nearby
The closest is ICA Nära Lindås, 7.5 km from Ödevata. You can easily cycle there through the forest, passed Ödevata, Käsemåla, Gusemåla and Lindås. Open every day 08:00 – 20:00
In Emmaboda there are both ICA and Coop, 10 km from Ödevata. Open every day 07:00 – 22:00
Do you want to shop more local? Here are some of Malin's favorite places:
Don't forget to tell them Ödevata sent you when you visit! Ödevata Gårdshotell
Ödevata 104
SE – 361 92  EMMABODA
Tel: +46 47 150 430
E-mail: info@odevata.se
Copyright © 2023 Ödevata Gårdshotell