Holiday in the countryside for large families and groups
Rent the entire country hotel/house for the summer
For the summer of 2022, we have a special offer where you can rent the entire countryside hotel! We renovated and converted our Swedish red manor house into a countryside hotel. Today the house has 12 bedrooms, two self-catering kitchens and a large meeting room. The house is 550 m2 and the rooms are spread over two floors.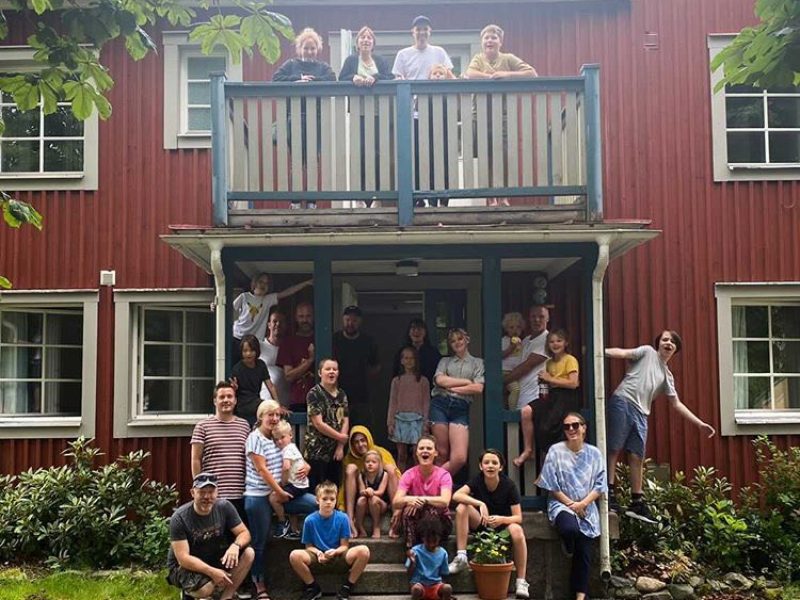 More and more are going on holiday in large groups, many with their family, some with their colleagues, and there are those who travel with their organization. On a family trip or group trip, you get to really spend time with each other in a place that focuses on living in the present. However, it is difficult to find the right place to stay during summer with large families and groups. Should you rent a house? Or book rooms in a hotel?
Many in the family or group? No problem
Our countryside hotel offer rooms with space for up to 25 people! So invite everyone in the family, at work, or in the organization for a relaxed summer holiday in nature with fun activities. Look forward to a holiday where you stay together comfortably.
From price: SEK 60,000/week
Holidays should be a time of recovery, not be as busy as our daily lives. You will feel rested in a quiet environment as opposed to a busy city. Spending time in nature can be good for you. Natural environments are ideal for recharging your energy, which can help you feel healthier and happier.
Too many times going on vacation is about doing as much as you can with the little time you have. To get a real break, no more planning and rushing around. Sit and relax under the clear blue sky next to typical Swedish red houses and enjoy the quiet time with yourself, and your loved ones instead.
Why Ödevata is perfect for groups
At Ödevata, there is something for all generations, such as kayaking, hiking, cycling, swimming, fishing, sauna, and many more activities. Ödevata is not only a holiday destination, we are also a place for learning. We aim to become one of, if not the most, sustainable tourist facility in Sweden. We want to show our guests how to have a more sustainable lifestyle and that it is fun to take responsibility as well.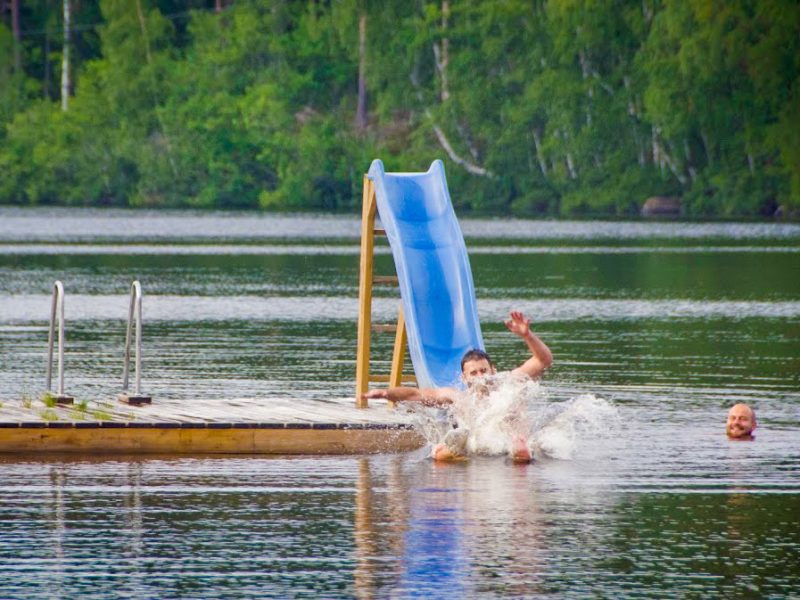 Send an inquiry for the price and dates Ödevata Gårdshotell
Ödevata 104
SE – 361 92  EMMABODA
Tel: +46 47 150 430
E-mail: info@odevata.se
Copyright © 2023 Ödevata Gårdshotell